Royal Weddings in Himachal Pradesh
Royal Weddings in Himachal Pradesh
Wedding and then Honeymoon in Himachal Pradesh is like a dream come true for the newly wed couples. If you love hills and lofty mountains, then Himachal can be the ideal destination to spend those beautiful moments of your wedding along with honeymoon.
Himachal Pradesh, a beautiful state in India, is nestled in the world's biggest mountain ranges, Himalayas. Being a honeymooners' paradise, Himachal Pradesh is endowed with awesome natural splendor. Chilled snow peaks, pristine lakes, enchanting rivers, lush green valleys, flowery meadows, rich fauna, deep gorges and lavish landscapes provide a spectacular view to the couples who come here to bask in the beauty of Himachal. Many resorts in Himachal Pradesh ensure a comfortable and enjoyable stay for the newlyweds as they initiate their love sojourn.
Manali
Set in the picturesque Kullu Valley, Manali was originally known as 'Manu Alaya' or the abode of Manu. It is believed to be the spot where Manu first landed from his celestial boat, after the great floods and became the progenitor of human population. Manali is counted amongst the famous hill resorts and tourist destinations of India. It offers fantastic views of River Beas and Solang Nala, which is covered with snow the year round.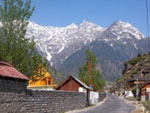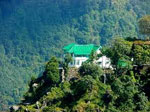 Mussoorie
Mussoorie is a hill station in Uttarakhand, situated at an altitude of approximately 2,000 meters above the sea-level. With its pleasant weather and attractive flora and fauna; it is one of the most visited hill resort in India.
Nainital
Nainital, also known as the Lake District of Uttarakhand, is an absolutely beautiful and tranquil hill station situated amongst the seven hills. It is one of the most popular hill stations in North India. The town is situated all around the beautiful Naini Lake, which is said to be the result of Goddess Durga's fallen charred eye resulting in a lake.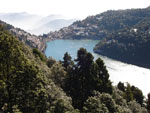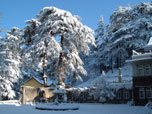 Shimla
At the foothills of Shivalik lies Shimla, the capital of Himachal Pradesh. With its pleasant climate and easy accessibility, it won the heart of the British, who made it their 'Summer Capital'. One of the most popular and biggest hill stations of North India, Simla offers picture-perfect views of snow-capped mountain ranges.